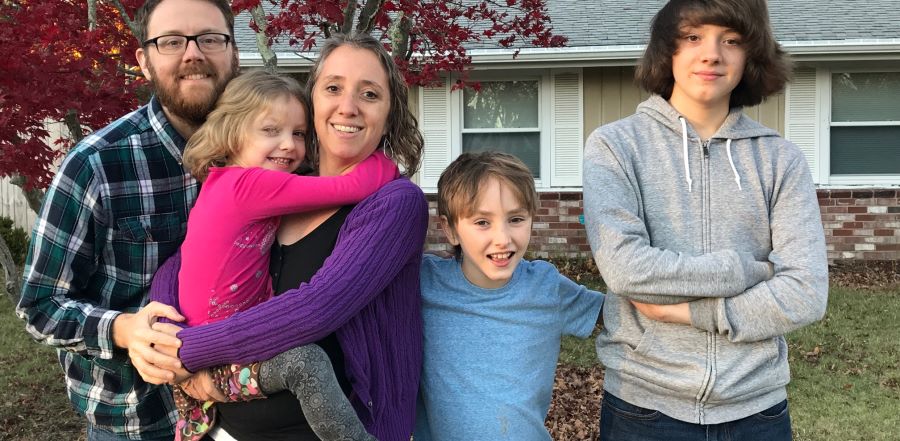 Compassion Without Compromise
There is a massive cultural shift happening in America. The social norm is to be accepting, supporting, and condoning of all individuals who identify themselves as LGBTQ+. As a Christian living in such a society, missionary associate Brenna Kate Simonds addresses how the Church can respond to these cultural shifts compassionately without compromising its beliefs, as well as what steps she as a missionary associate has taken to gain a better understanding of this group of individuals. She asks churches to put themselves in the shoes of an LGBTQ+ person. What would life be like? How difficult would it be?
Brenna holds a unique perspective in ministering to the LGBTQ+ community as she lived ten years of her life as a lesbian before finding freedom in Jesus. "I was scared that Jesus wasn't going to be enough for me to give up my homosexual relationships. Through the guidance and discipleship of many Christian friends and mentors, I walked away from my gay identity."
Simonds believes it is possible to share life and the Gospel with this group in a loving way where it can be received. "My hope is for the barriers between the Church and the gay community to be broken down by Jesus and by Christians trusting God with the process of learning how to befriend gay people."
Through her own experiences in the Church, Simonds explains that it should be addressed the same way as any other sin: through communication, accountability, and a Christ-centered community. She advises people to treat it the same way as one would with anyone else who is not experiencing Christ's redemption.
Brenna urges people to be sensitive to people's experiences by exemplifying 1 Thessalonians 2:7-8 which reads,
"As apostles of Christ we certainly had a right to make some demands of you, but instead we were like children among you. Or we were like a mother feeding and caring for her own children. We loved you so much that we shared with you not only God's Good News but our own lives, too." (NLT)
Brenna adds, "Ministry is gaining trust with the people you bump into on a regular basis: your barista, your lawyer, and your next-door neighbor. Those who identify as LGBTQ+ need to feel listened to before they really consider the truth Jesus has to offer."
Does having a friendship with someone struggling in sexual sin mean compromising your beliefs? Simonds responds, "No, because compromising your beliefs would mean God's Word on sexuality and His design for salvation has somehow changed. God's Word has not changed. As you befriend others, remember to fully trust the Holy Spirit and ask for direction and clarity."
Brenna and her ministry team do their best to address difficult questions about ministering to the LGBTQ+ community at https://www.alive-in-christ.net/. You may also contact Brenna at [email protected].