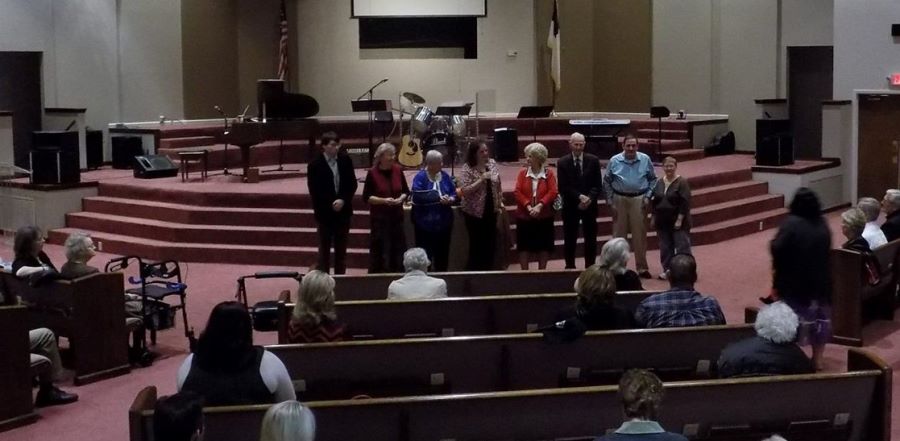 Developing Diverse Congregations
As U.S. missionary, Martha Lesperance-Garcia, and her husband, Michael, first gazed upon an abandoned and crumbling church, they felt it had great potential for ministry. With the partnership of U.S. Mission America Placement Service (U.S. MAPS), the building was repaired and Martha and Michael planted a multi-ethnic church, First Assembly of God: The House of Every Nation in Huntsville, AL.
In addition to planting, Martha trains Hispanic leadership in Alabama, Mississippi, and Louisiana congregations to equip the next generation of leaders in ministry. Because of the ministry impact she made on the Hispanic community, Martha received unprompted help with the renovation of her multi-ethnic church. "There were times when we needed extra help during the restoration of this building. Hispanic church leadership and members of congregations which we helped plant showed up to our construction site and simply asked, 'Where can we help?' When things seem impossible, God makes them possible."
Lesperance-Garcia also recognizes the needs of immigrants by providing a community meal and clothing outreaches. As she builds relationships within an inner-city setting, Martha connects with the indigenous community, giving them an opportunity to be part of a loving church family. Currently, Martha has a few openings on her ministry team who would serve as worship leaders, building a youth ministry, and assisting as after-school tutors to influence the lives of teens of immigrated families. If you have a heart for helping the ethnic population of Alabama to see the purpose God has for their lives, contact Martha at marthalesperancegarcia@usmissions.org or by visiting https://www.houseofeverynationfirstag.org/.