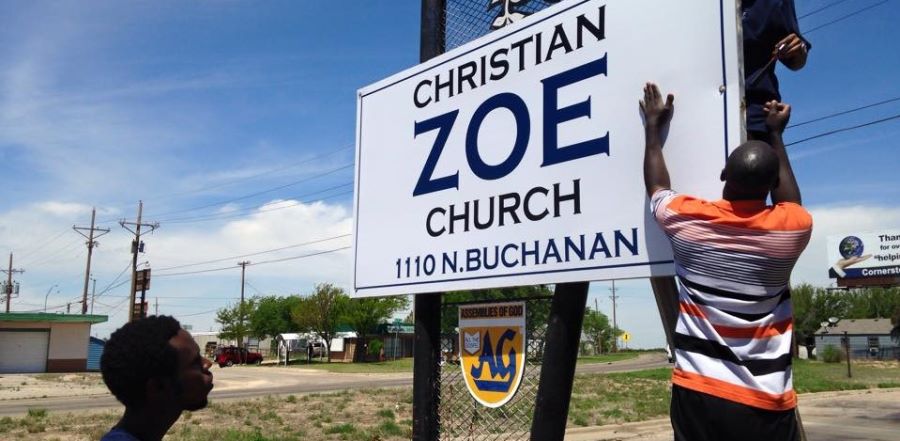 Overcoming Language Barriers
As U.S. Missions missionary associate Jordan Guerra walks into church she feels she is suddenly in a different country. She sees everyone wearing traditional African clothing, speaking different languages, hears beautiful tribal worship music, and sees church members dancing as they worship. While she settles in for the service, Jordan finds herself thanking God for calling her into a unique ministry: reaching the refugee community of Amarillo, TX. Guerra serves under U.S. missionary Steve Woodward and Culture Cross Ministries. Jordan serves at Christian Zoe Congolese Church, a church ran entirely by refugees. Before Jordan joined their staff, the church had been praying for a children's pastor. The children in the church spend eight hours a day in English-speaking schools and are not learning French. Because of this there lies a major language barrier between parents and their children when talking about Jesus. Guerra's role is to share the Gospel with these kids, serve alongside other Culture Cross teammates who teach English to the adults of Christian Zoe, and to raise up and train the next children's pastor.
When asked about her calling into ministry, she laughs as she replies, "I knew I was always called to missions, but I didn't know where God wanted me. When I was a teenager I told my parents I wanted to go on a missions trip out of the country and they wouldn't let me because they thought it was too dangerous! Now, here I am several missions trips later and part of a ministry that I love so much and with the full support of my parents. My favorite part of all this is building relationships with these children I wouldn't have known otherwise. During the difficult times God would tell me this is where I am supposed to be and He helped me. My advice for any aspiring ministers who are looking for direction is to go to God confidently in prayer because He isn't scared of our bold prayers." Are you ready to answer God's calling on your life? Contact Jordan at jordanguerra@77.usmissions.org or visit http://www.culturecross.org/.