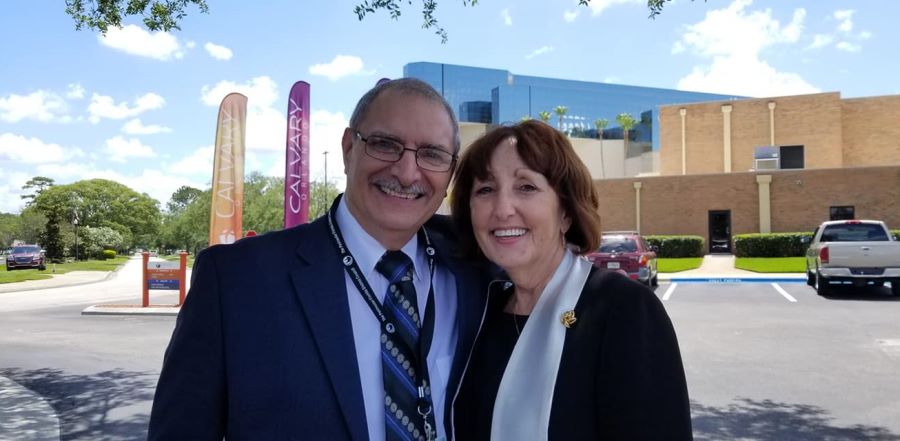 Broken Families Restored
"We can't minister to your child."
"We need to ask you to leave our church."
"Is there somewhere else your family can go?"
Above are some comments that have been reported by families of children with disabilities in the church. When churches are unable to accommodate the needs of families of children with disabilities, it can leave them stranded and hurt.
Parents of children with disabilities are more likely to divorce than parents with children who do not have disabilities [see graph]. Joe confirms, "Most of the families we work with are divorced. These are families with broken relationships because of the stress of 24/7 care, added finances, and frustration. They need Jesus."
What is the response to these challenges that leave families broken and hurt?
The answer is creating awareness in the church for the need to reach these families.
U.S. Missions Intercultural Ministries missionaries, Joe and Ann Trementozzi, have served with Special Touch Ministry since 2007 by reaching out to people with disabilities and their families. Joe and Ann host Special Touch Get Aways, a summer camp where people with special needs can fellowship in a fun Christian environment. The Trementozzis started and coordinate the Florida and Georgia Get Away camps and started the North Eastern Regional locations and helped start the North Carolina camp. Churches in a District where a Get Away is found send volunteers to assist Joe and Ann as caregivers, nurses, crafts and activities helpers, and also attend the evening services to capture what the Lord is doing.
"We want people to know that the church is not to blame for the pain families experience, but they do need to take action and become involved. With organizations such as Special Touch, the church is getting so much better at connecting with people with disabilities.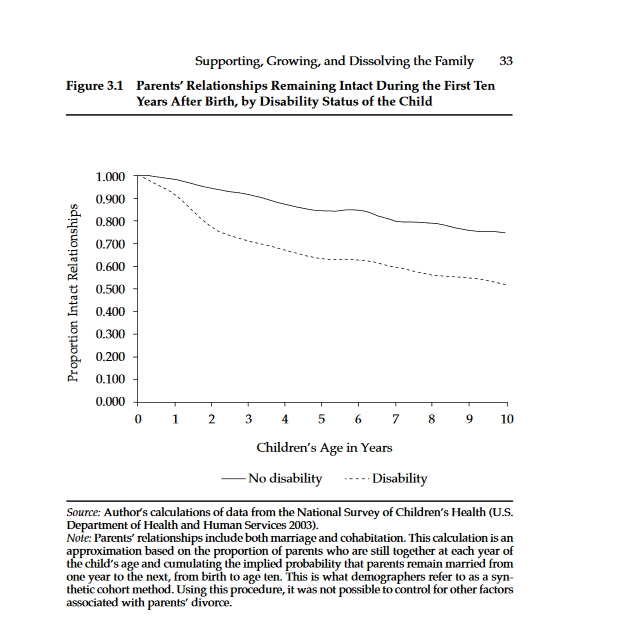 Even when parents don't divorce they face other obstacles:
According to Caring for a Child with Autism, the mother is usually the primary caregiver which isolates her from the rest of the family. This means the stress, work, and attention is on the mother. "The public arena is where many people feel their competence in managing their child is open to question."[1]
It is reported that 60% of parents with children of disabilities have issues within their extended family. [2] An example of these issues are grandparents who don't pursue a meaningful relationship with their grandchildren because of their disabilities.
As they get to know Joe and Ann, these families share their painful experiences regarding their loved one with disabilities:
Ann says, "These families feel that nobody truly understands, and they feel quite isolated. We want them to know it's nothing they did wrong spiritually that caused their child to have disabilities. The divorce rate is heartbreaking. They need to be reached. We want to give these families a safe place to talk. We have open hearts and welcome these tough conversations."
Ann's role during the preparation for the Get Away camps enables her to connect with families. As she gathers information on each camper, she can have conversations with families about their struggles. This is an opportunity to talk about their personal walk with God.
Joe says, "When we talk with parents, we allow them to express their feelings just like Ann and I do with each other. It can be very tough, and we understand because we have a beloved daughter with disabilities. In our marriage, Ann and I made a promise to each other that when we deal with a tough situation, we would openly talk about it. Everyone, especially these families, needs to have that freedom to express all emotions. We are not psychologists, but we do know the Gospel."
In addition, Joe leads the creation of new Special Touch Chapters across the country. After camp, the local churches and participants connect where a local Special Touch Chapter meeting can be found. The Chapter meetings provide a safe atmosphere for people with special needs and their caregivers to talk about Jesus. When these relationships are established and the church gets involved, it creates an awareness in the congregation to embrace these families in church. Joe comments, "My favorite part of this ministry is watching churches being awakened and excited for the need to minister to people with disabilities and becoming certified by Special Touch as 'disability friendly.' They are opening up their doors because the 'tipping point' is beginning to occur and they now realize that these families are in their neighborhoods and are in need of Christ in their lives too."
As the Trementozzis cultivate Special Touch Ministry camps in new states, engage in tough conversations with families, and lead others to facilitate Chapter meetings, they are able to share the love of Jesus with others.
Want to join the Trementozzi team? Reach out today: josephtrementozzi@usmissions.org