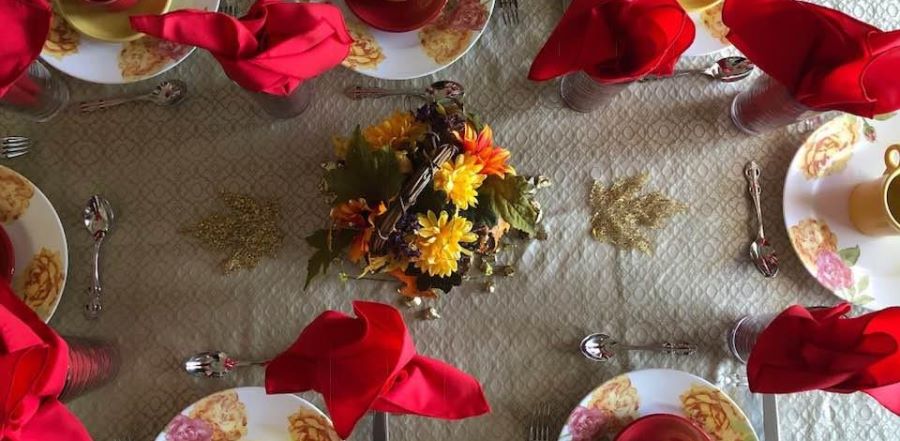 An Invitation to Dinner
Have you ever been led to approach a complete stranger and pray for them?
U.S. missionary, Drue Huffman, waited in line at a supermarket and felt God press her to approach a young Chinese man who was standing in line across from her. Drue and her husband, Wayne, walked up to him and began a conversation. The young man suddenly said, "I've been a student here ten months and you are the first Americans who have spoken to me off-campus." Drue replied, "Would you mind if my husband and I prayed for your remaining time in the states?" He said, "Are you…a religious person?" Drue confidently exclaimed "Yes! We love Jesus with all our heart." After a moment of hesitation he finally said, "Yes, you may pray for me."
Since that day, Drue has found herself surrounded by Chinese-exchange students from a local university. In China, Christians face heavy persecution at the hands of the Chinese government. What does this mean for the Chinese students who Drue connects with? It means that as these Chinese students hear and understand God's Word, they will need to proceed with great caution when they return home.
These students are in America for two years or less, leaving Drue with a very small amount of time to invest in their lives and encourage them through the fears of living in China as a Christian. "I want to plant the seed of God's Word in them so that they can take it home with them. My desire is for the Chinese to know the absolute love of Jesus."
Drue and Wayne host dinners for the Chinese students. Every meal, more and more Chinese students arrive in the Huffman home where they have made it a safe place to discuss what it means to follow Jesus. Drue explains, "The students have many questions about faith and they are yearning to know Him. I can feel it. They have said to me, 'Back home, they tell us not to talk to Christians because they will force you to convert. You are not forcing us to love Jesus. You just love Jesus!' "
Drue also hands out Chinese Bibles and tracts, which are provided by Light for the Lost, to the students she meets. Many have excitedly exclaimed that they have never received a Bible before.
One of the other areas of ministry that Drue works in is serving the U.S. Missions Intercultural Ministries missionaries as the Missionary Care Coordinator. She ministers by calling the Intercultural Ministries missionaries to pray for their ministries, walking them through difficult times, and providing encouragement in their journey. "By calling and visiting our missionaries, I get to have a ring-side seat to the events in their lives in all that God has done for them."
If we move forward confidently in faith, then the possibilities of how God can use us are infinite. Is God pressing on your heart to reach the lost in your community? Learn more about effectively communicating the Gospel to the lost by contacting Drue at dhuffman@ag.org.