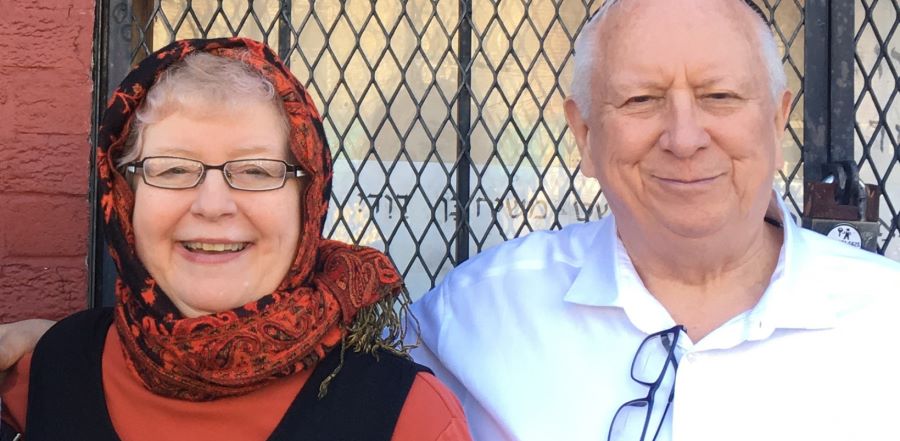 An Open Window
It's 3:00AM on a Thursday in a closed-off community in New York City. U.S. Missions Intercultural Ministries missionaries, Phil and Linda Goble, drive through the dark, quiet Hasidic Jewish neighborhoods in the former village of Kiryas Joel. As discreetly as they can, the Gobles throw Bibles out of their car windows to provide a chance for unreached Jewish people to experience the Gospel. Amongst the Hasidic Jewish community, the New Testament is forbidden and talking to those outside of their community is strongly avoided so they have formed their own neighborhoods in New York to avoid outside religious and social influence. Because of going to such great lengths to separate themselves from the rest of society, ultra-orthodox Jewish people are quite careful who they interact with. The Gobles respond by scattering seeds of the Truth, praying over these locations who have never heard the name Jesus, and forming connections when possible.
Due to the uniqueness of this ministry, Phil and Linda share God's word with patience, love, and understanding. Phil says, "When you enter an insular neighborhood like Williamsburg, a Hassidic village in Brooklyn, you feel like you're in a foreign land. They speak Yiddish and wear the traditional clothes. You slowly build relationships and share God's Word."
Although their interactions with Orthodox Jewish people are scarce and unpredictable, they persevere by remembering God's calling on their lives. "It is a difficult people group for ministry, but we are patient. We are lifted up in prayer constantly for these people to know the Truth. Jewish evangelism is vital because Jesus is their only hope. You are their only access to having a life with Jesus."
In addition to ministering to Jewish people, the Gobles work to reach the Muslim community of New York by providing outreaches, street evangelism, and partnership with local churches for Bible studies in homes. Linda reflects, "As Pentecostals, we pray in tongues every day. While you pray in the Holy Spirit, it will lead you to form friendships in the Muslim community. I love the Arab, Pakistani, and Pashtun-speaking people we work with and they welcome us into their lives with love."
Are you actively pursuing an open window of ministry in your life? Reach out to Phil and Linda Goble to get started: phillipgoble@usmissions.org.