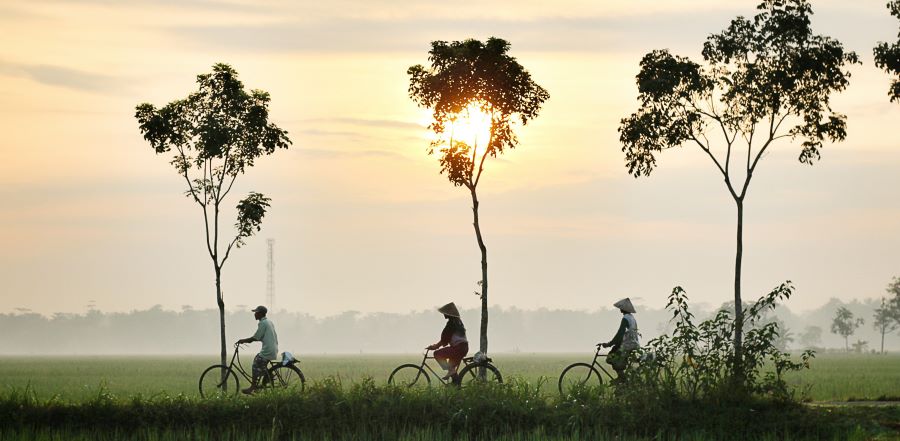 A Liberating Journey
Did you know that Hmong means "free man"? The Hmong people are an ethnic group originating from China and Southeast Asia. Today, they have migrated to Vietnam, Laos, Thailand and more than 170,000 Hmong people currently live in the United States. * U.S. missionary Gia Tou Lee says, "They are a dignified and independent people and have known oppression throughout history." This is the story of Intercultural Ministries missionaries Gia Tou and May Bo Lee and how they went from fearing for their life to fearing God.
Imagine the country you grew up in to be a very dangerous place. You wake up in fear not knowing if you and your family would live to see the next morning. Striving to escape the clutches of communist rule in Laos, you gather your eight family members, pay a taxi cab, and live in a poorly-run refugee camp in Thailand for over a year. God then sends U.S. immigration officials to take you and your family to the United States. Exhausted but thankful, you and your family quickly escape to San Francisco for a newfound freedom.
After escaping danger, Gia started in a custodial position at St. Luke's Lutheran Church in Watertown, Wisconsin. Gia moved his family to Memphis, Tennessee where he worked as a native language instructor and then was employed at Humko Chemical where Gia worked for five years. Finally, in 1983, Gia and the rest of his family became U.S. citizens and accepted Christ into their hearts as they were welcomed into their new home. God called Gia to the ministry seven years later where He instructed Gia to reach the Hmong community in America. With the guidance and support of Hmong community leaders, pastors, fellow Christians and non-Christians, Gia helped develop the Hmong National Fellowship and was elected as the first president. Just two years later, Gia quit Humko Chemical to pursue full time ministry. In 2004, Gia was appointed in as an Assemblies of God U.S. Missions missionary to reach the Hmong people. Gia currently runs a popular Christian radio show in the Hmong language that reaches thousands of people all over the world.
Gia says, "We pray every day that God would call others into the ministry who have a passion for the Hmong community. We are one hundred percent committed to preaching and sharing the love of God to the world to give the Hmong people hope for eternal life with God in heaven. My life has been filled with so many difficult decisions that have created memories of hardship, triumph, and happiness. God called me to preach His love and salvation to lost souls, to train pastors and leaders, and to establish churches throughout the world." After overcoming great obstacles to seek a life in America, Gia and his wife May Bo work towards bringing the Hmong people to Christ.
Interested in learning more? Contact Gia today: gialee@usmissions.org
* https://www.britannica.com/topic/Hmong